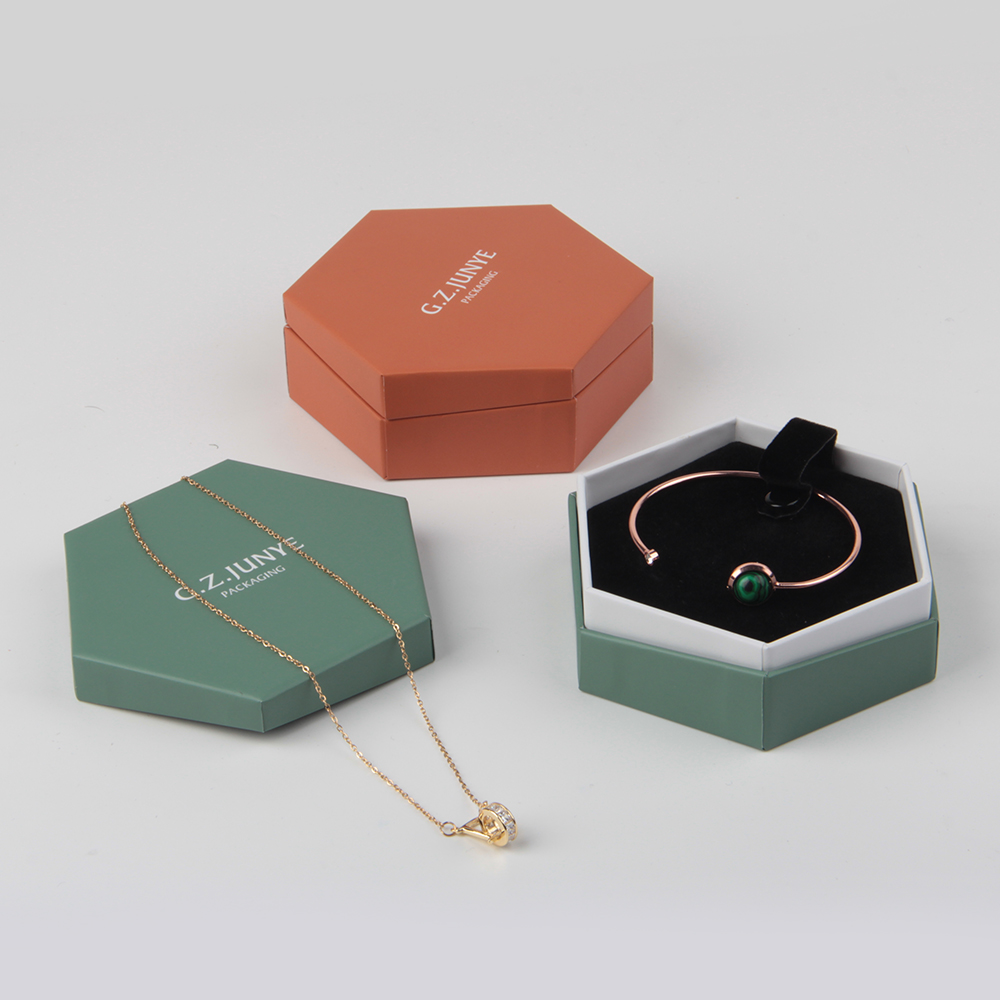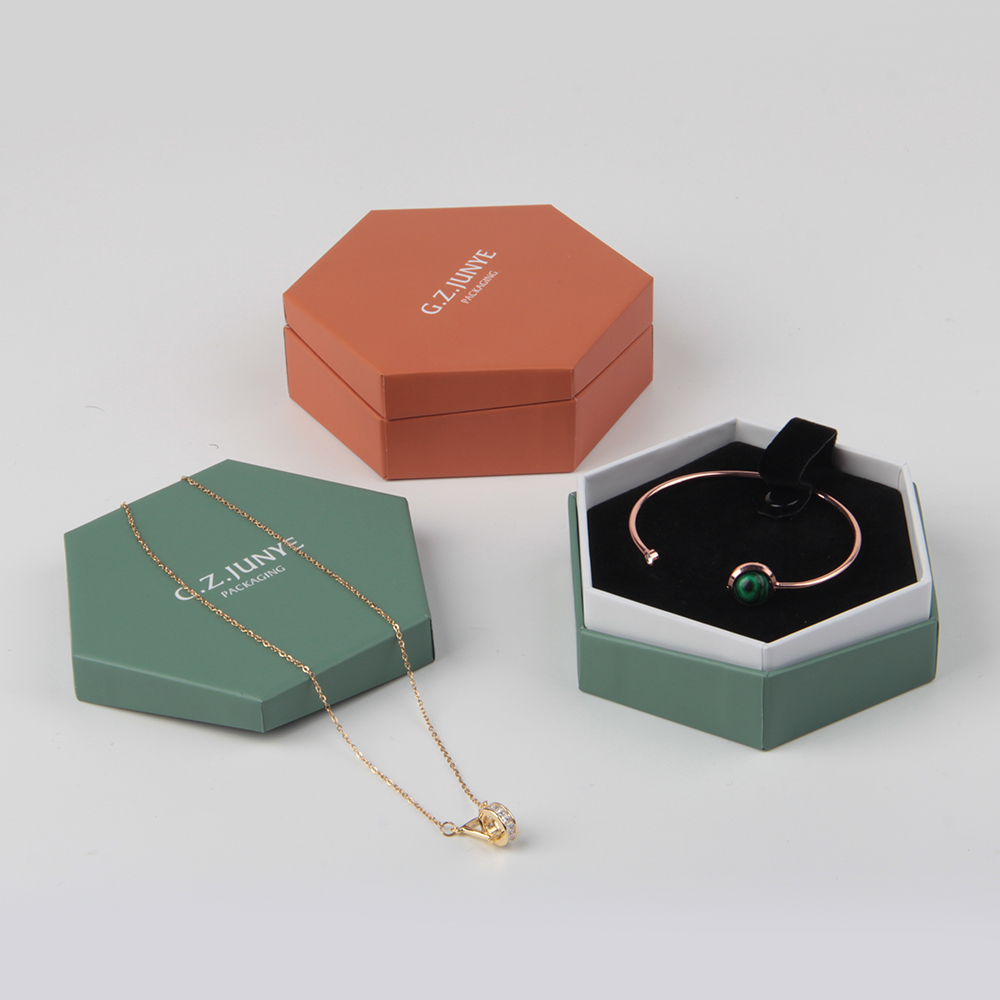 This
paper box
produced by wholesale
gift hexagon jewelry box
 is not only applicable to anklet products, but also can be used as
Jewelry Packaging Box
for other jewelry. Because this drawer type box form is one of the popular choices for exquisite jewelry packaging at present. The main feature of this box is that it is highly plastic, and it can be customized according to customer needs, such as edges and corners, Can be adjusted according to the theme of the jewelry or whether it is a complete set of attributes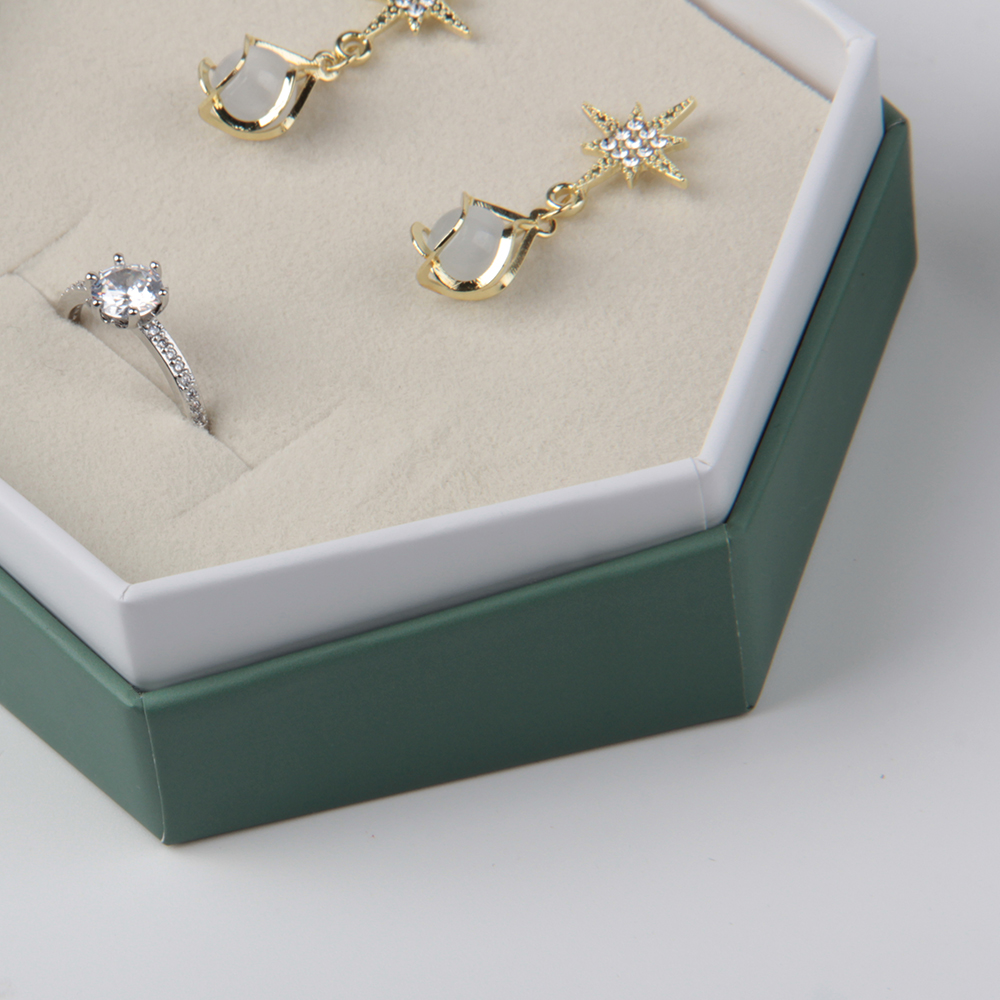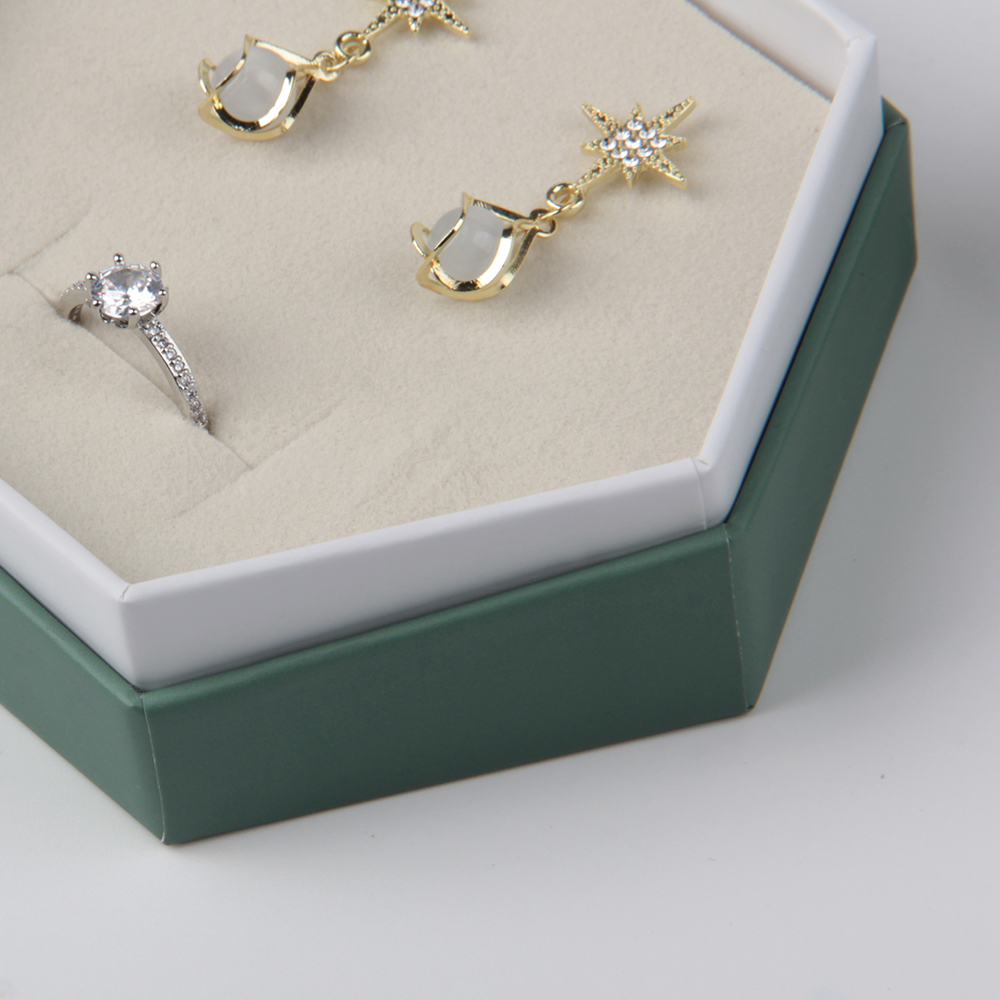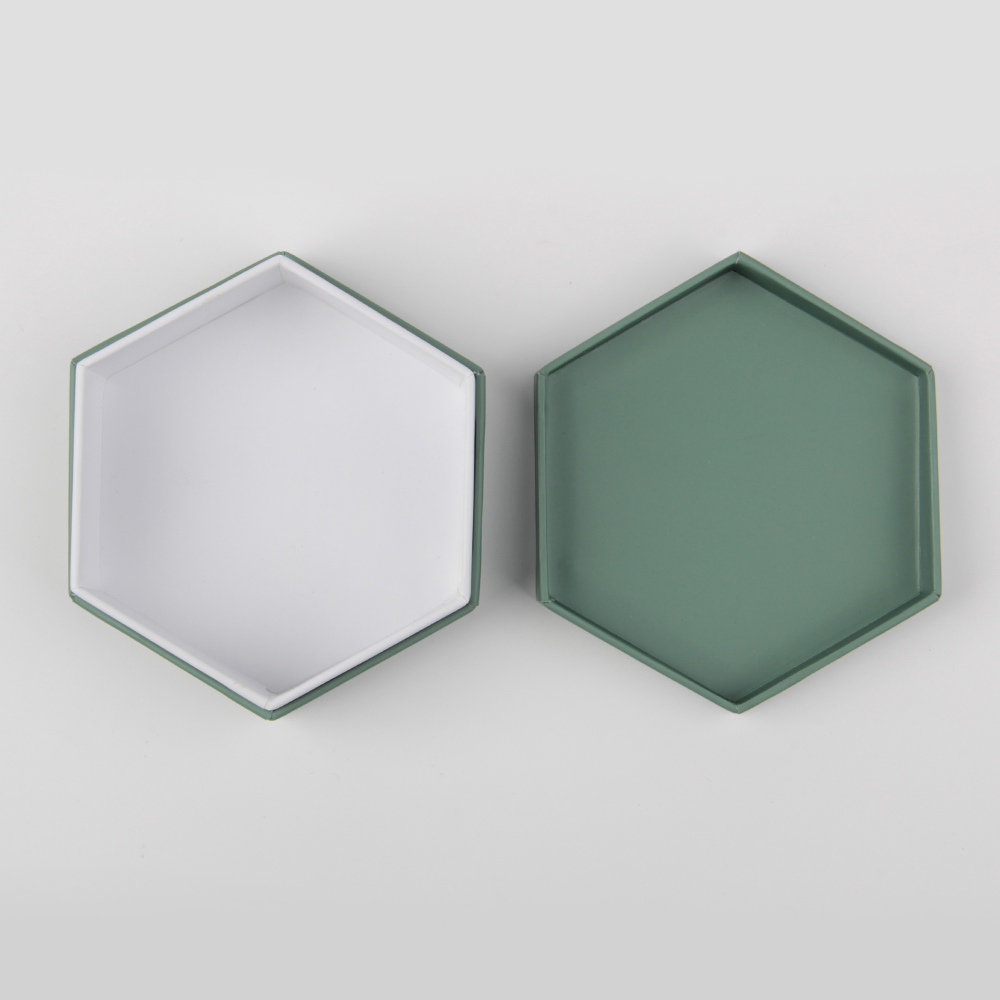 Custom common materials of this gift hexagon jewelry box
1.White cardboard             2.Grey cardboard             3.Black cardboard

Custom Common dimensions of this gift hexagon jewelry box:
1.85*85*105mm             2.85*85*160mm             3.100*100*130mm

Custom Common printing methods of gift hexagon jewelry box include:
1.Four-color printing              2.Silk screen             3.Digital printing
Production time of 10000 or less gift hexagon jewelry box:
About 20-30 days from design and custom to shipment
*Depending on the complexity of customized materials used to fix the inner bracket, the time may need to be extended
Schematic diagram of the design of the gift hexagon jewelry box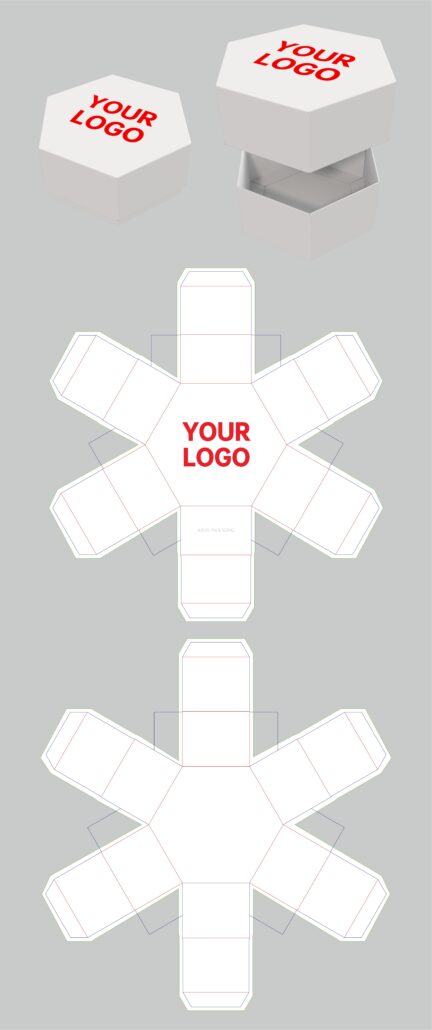 | attribute | parameter |
| --- | --- |
| Main Forms | 1.Drawer box 2.Top and bottom box 3.Top and bottom box with neck 4.Book shape box 5.Collapsible box 6.plastic box7.Double-side open box 8.Folding box 9.Corrugated box |
| Surface paper | 1.Material: Coated paper, Fancy paper, Kraft paper, Art paper, Black paper2.Thickness: 110,120,128,150,157gsm(normally use 110gram for fancy paper and 157gram for coated paper) |
| Inside Material | 1.Material:Grey board, White paperboard,mdf wood, Plastic2.Thickness:Make suggestion according your size of box |
| Other Accessories | 1.Holder inserted(EVA,Blister,paperboard,PE foam,plstic)2.Velvet, satin or other fabric lined,flocked |
| Processing technique | 1.Offset printing 2.Glossy/ matt lamination 3.UV spot coating4.Gold foil(hot stamping) 5.Embossing and etc. 6.Sharp edge7.Press texture |
| Service | OEM / ODM |
| Dimensions | As customers' request. |
| Color | Pantone color, CMYK |
| MOQ | 3000pcs, Quantity get larger, the unit price will go down |
| Application | 1.Paper Box-gift 2.Paper Box-electronic product3.Paper Box-jewelry / watch 4.Paper Box-wine5.Paper Box-cosmetic 6.Paper Box-leather product7.Tea box 8.health care box 9.Paper Box10.product packaging for online retailers |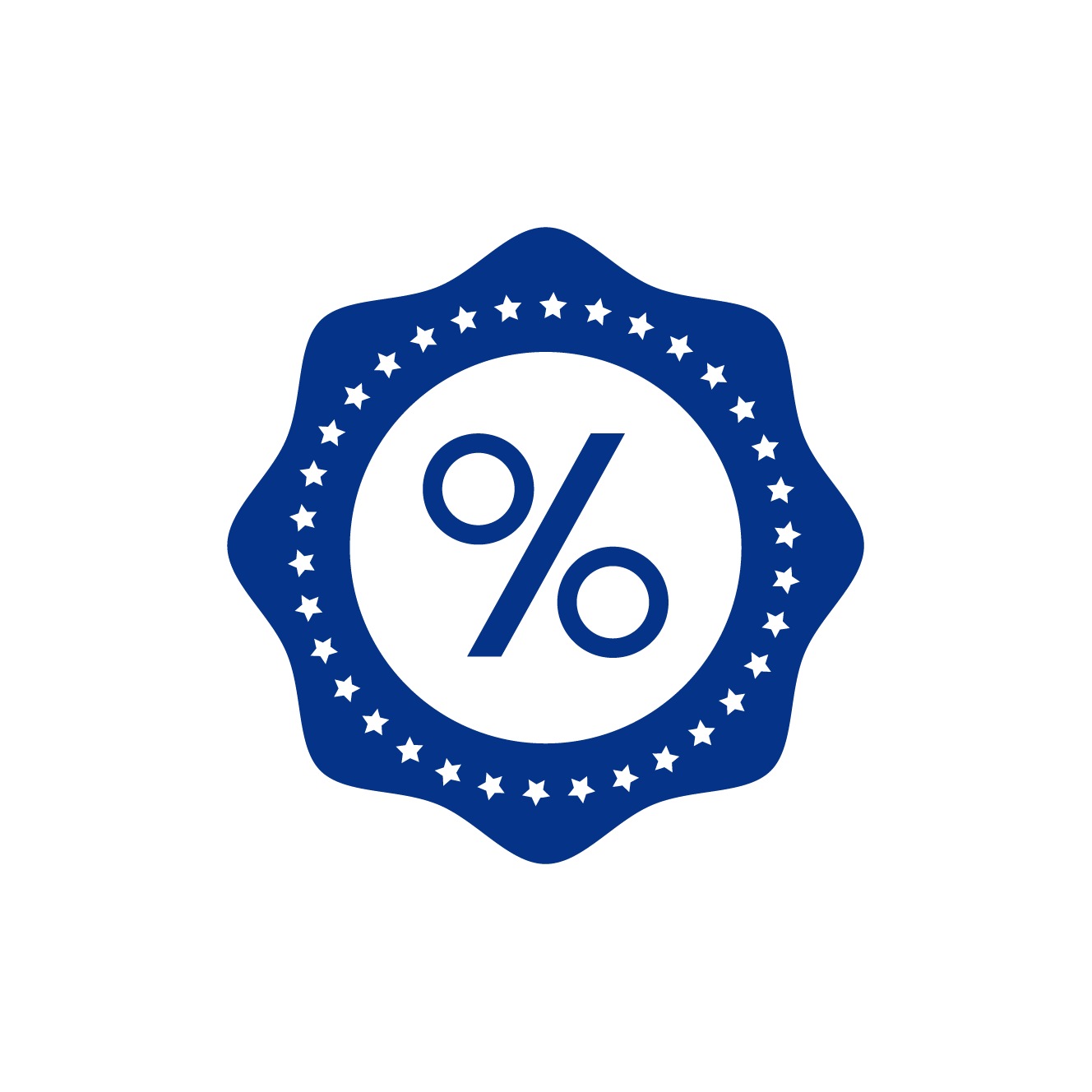 High quality custom assurance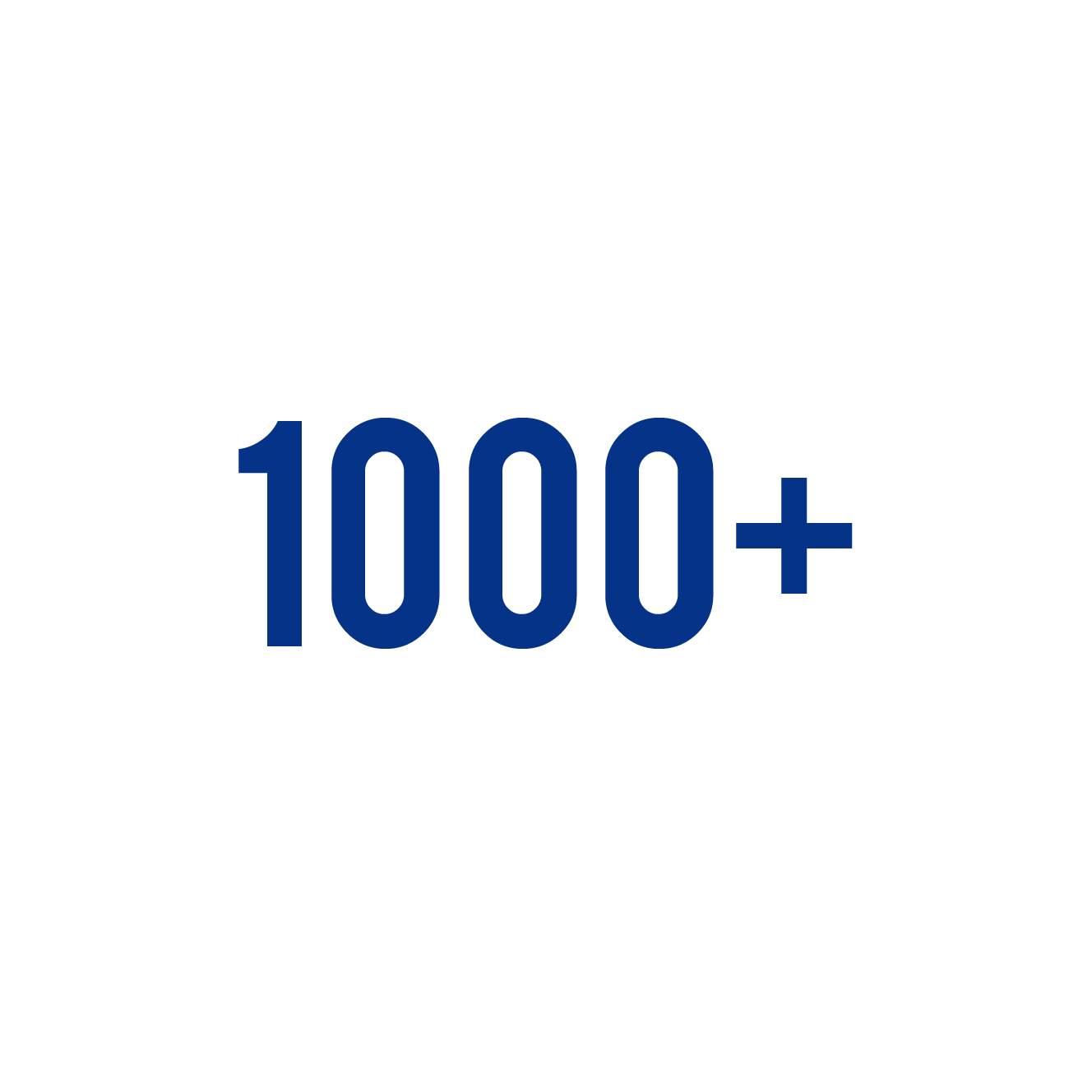 Minimum custom order quantity
Environmental protection certificate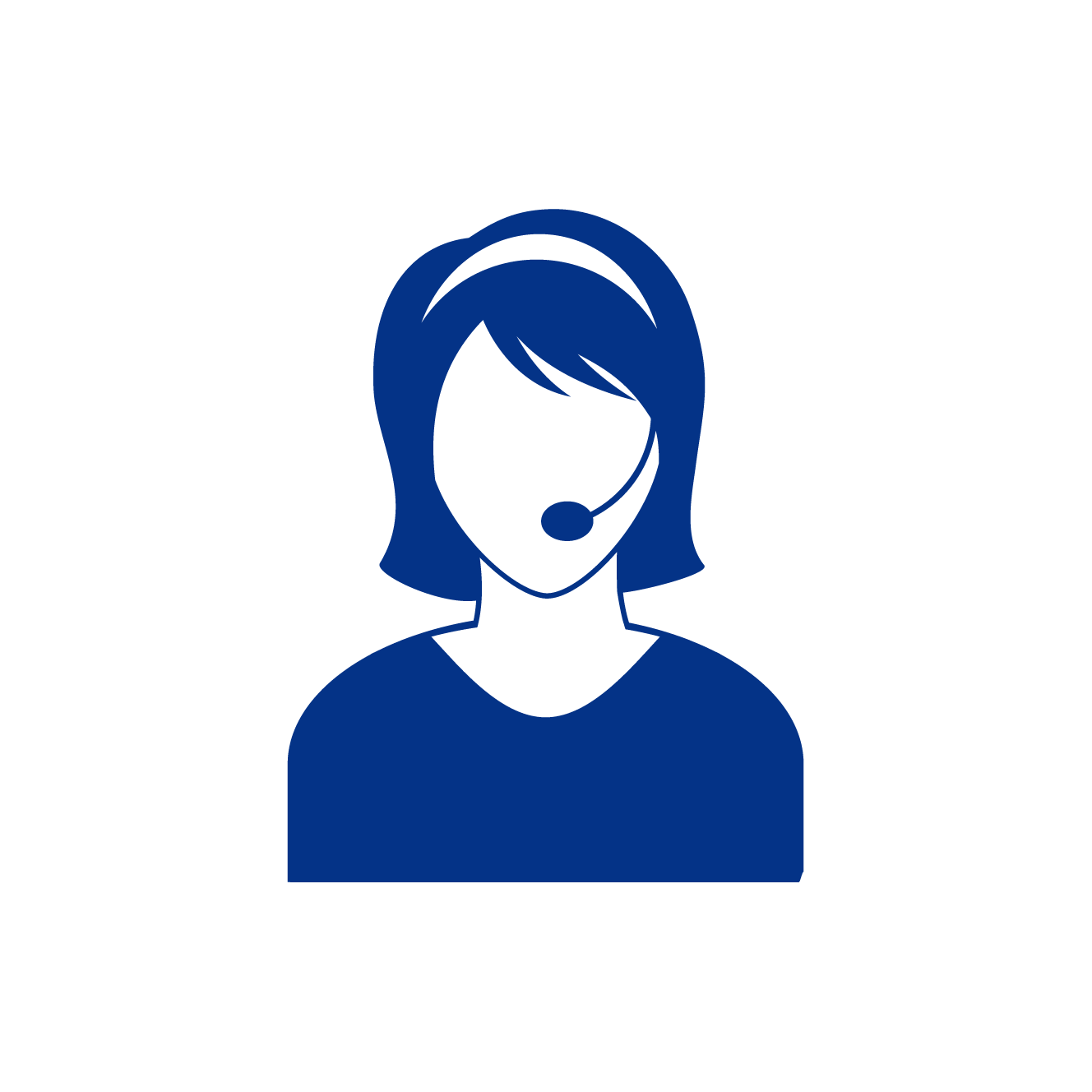 Professional customer service
Gift small drawer Jewel box order process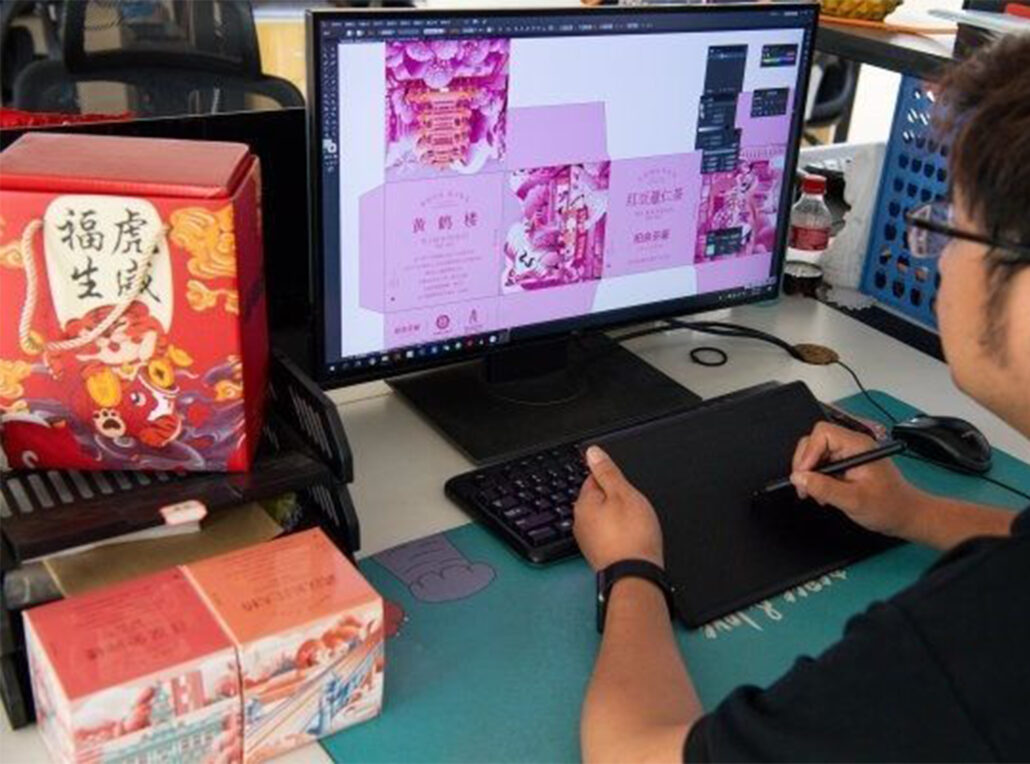 Professional gift hexagon jewelry box custom design
Our custom design of JUNYEpackaging has the following service workshops:
1. Full design. We can design the gift neck lid jewelry box for customers in the whole process. You only need to provide your logo and authorization certificate. The remaining materials, sizes and styles will be designed to your satisfaction
2. We will follow the sample you provide, and we will adjust our design according to the gift neck lid jewelry box you provide and in combination with your demand for the carton until we are satisfied
3. For the products you provide, we will make the design selection of the inner tray according to the products you provide, and calculate the required size of the weighed gift neck lid jewelry box to meet the requirements of the products.
4. Satisfied with the design and successfully placed a large order here. The sample fee and design fee are all free
Strictly screen and prepare materials for the production of gift hexagon jewelry box
Among the upstream and downstream suppliers, select the raw materials with the best quality for this box, recover the effect of the design drawing from the paper, accessories, glue, inner support materials, etc. as far as possible, and ensure the quality of the materials to avoid the quality problems of the box, resulting in the loss of time when the product cannot be used for re-production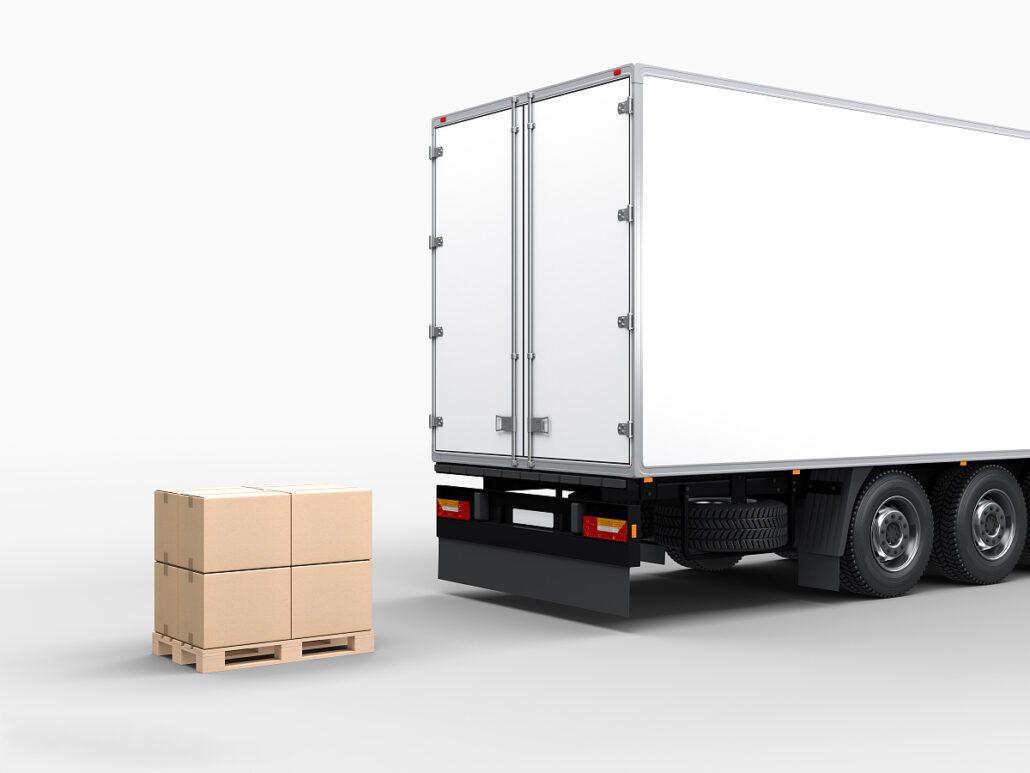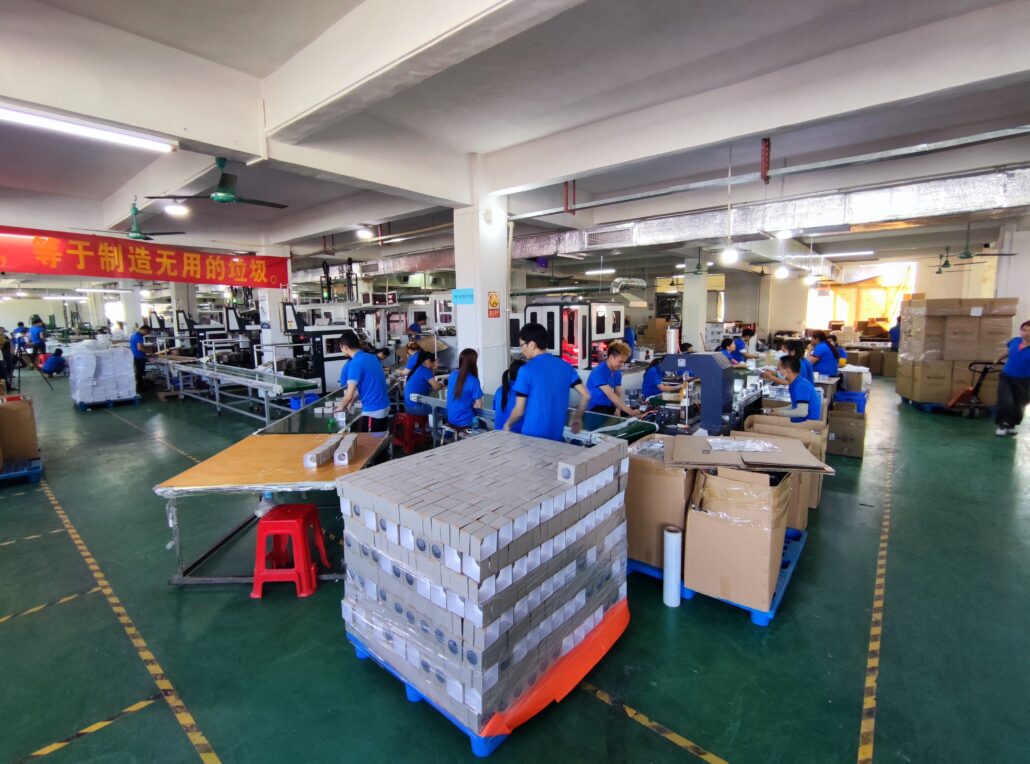 The professional production workshop of the gift hexagon jewelry box
We have a production workshop with fully mechanized equipment. After you confirm the design, agree on the materials and pay the deposit, we will carry out fully mechanized production at the rate of 10000 pieces per day.
At the same time, we also have a semi-automatic production workshop structure, which is coordinated by manual and mechanized equipment at the same time. The production of semi-automatic equipment is mainly to meet the needs of customers with a quantity of less than 500-3000.
Through precise positioning, the scrap rate and color difference rate have been reduced to a very low level
Transport mode of gift hexagon jewelry box
We can accept that you provide your own import and export agent for export transportation, or export customs clearance through our channels. You can make adjustments according to your own needs.
Our export transportation will be tightly packed before packing. We will put a pp bag on the gift neck lid jewelry box, and fill the inside of the packing carton as much as possible with buffer to avoid collision, so that the box can be safely and completely delivered to your hand and reduce the loss as much as possible.
Our current export methods include but are not limited to sea transportation, air transportation and land transportation, and can also support express transportation